Un restaurant coworking
For several years now, we have been witnessing a revolution in hotels and restaurants, initiated by the cool office revolution.

This revolution of use is accompanied by brands like Starbucks that have democratized work in places other than the office or home.

Our challenge here was to create a space that would federate with both the business and the local people.
Depuis plusieurs années, on constate une révolution dans les hôtels & les restaurants amorcée par la révolution des bureaux cools.

Cette révolution d'usage est accompagnée par des enseignes type Starbucks qui ont démocratisé le travail dans des endroits autres que le bureau ou la maison.
Notre challenge ici a donc été de créer une espace fédérant à la fois avec les business et les locaux.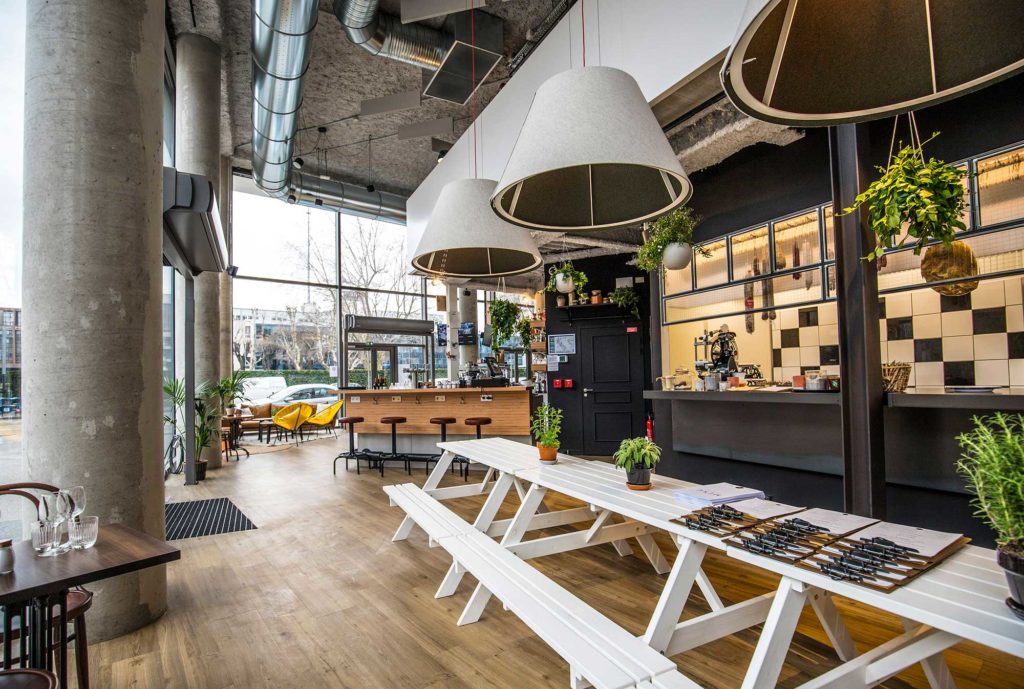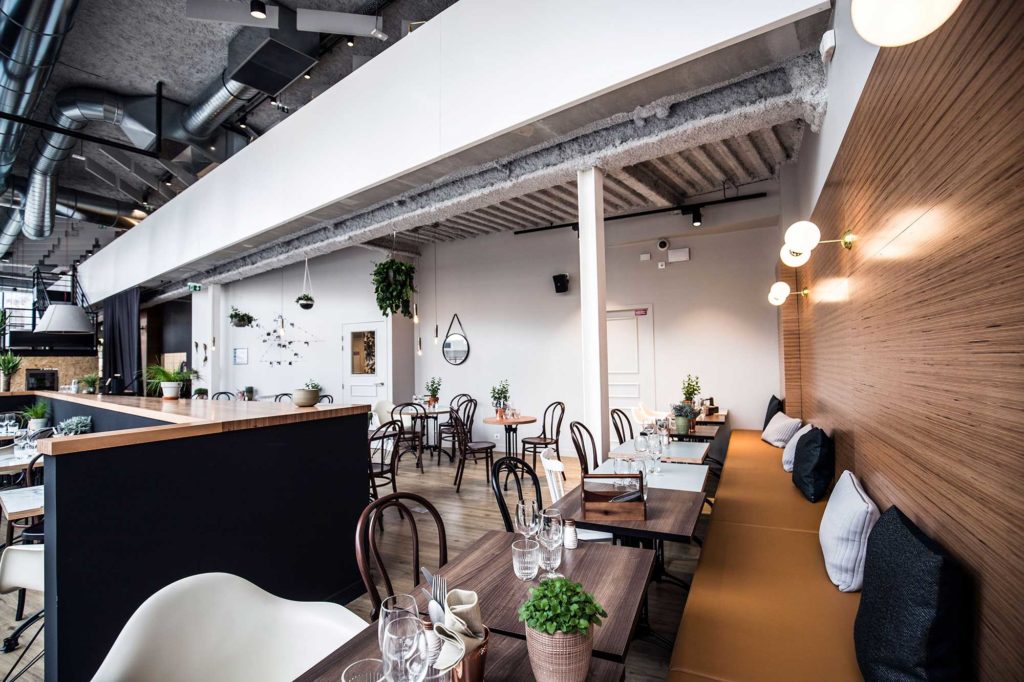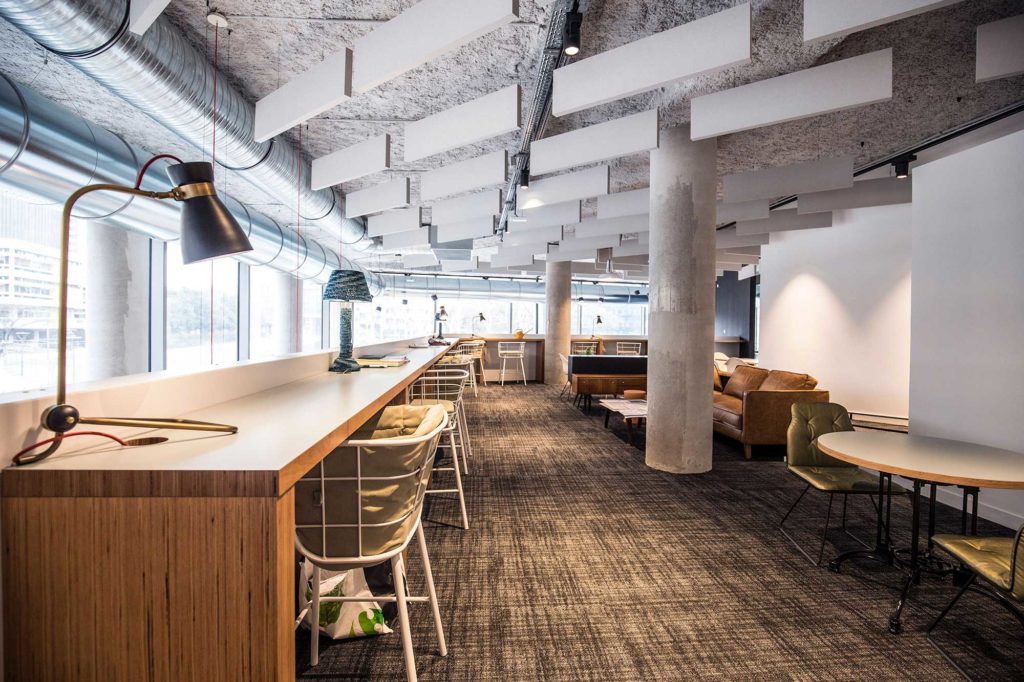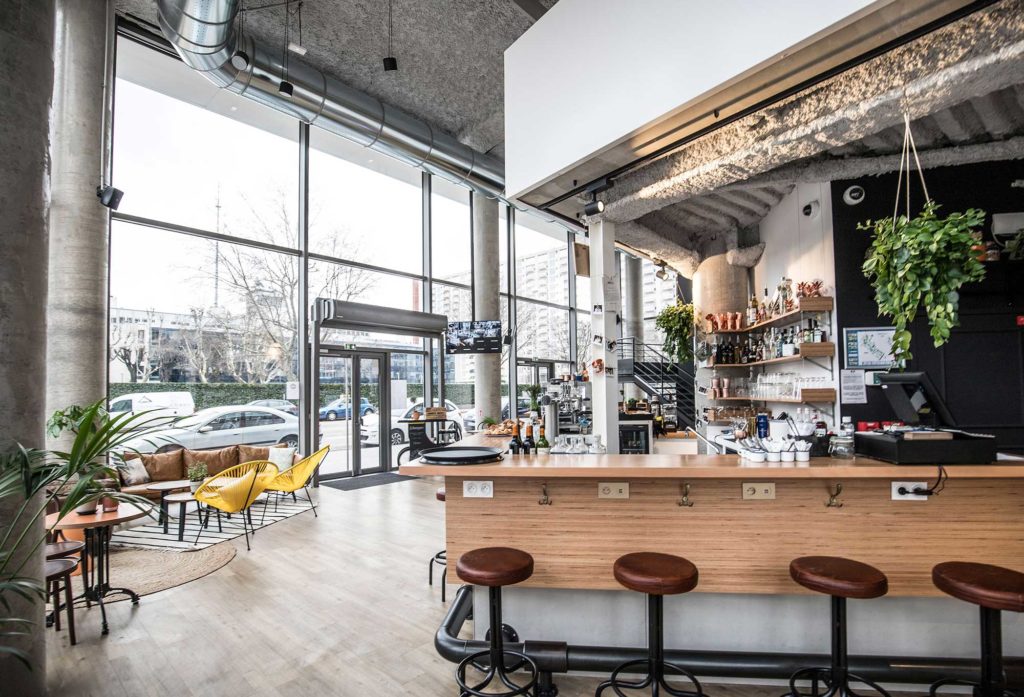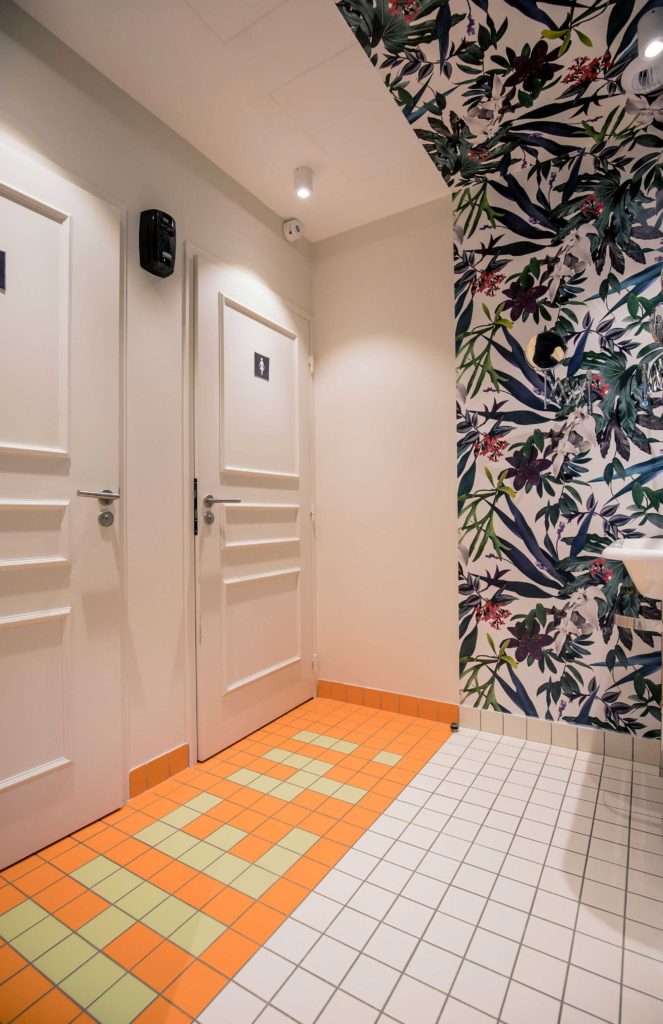 Un restaurant mais pas que…
Today, the restaurant is developing but also by being a working space. The public touched widens and the workers become the target.
Located in the heart of the Part Dieu business district, Modjo is in the ideal location!
In order to adapt to this new public, we have integrated new uses. To do so, we relied on the space itself. Thus, we took advantage of the 6 meters of height under ceiling. This allowed us to imagine individual work spaces, collective work areas and mezzanine lounges.
At Modjo, everyone is free to modulate the space and choose the place that suits him or her while maintaining the service aspect of the restaurant.
Aujourd'hui, le restaurant se développe mais en étant aussi un espace de travail. Le public touché s'élargit et les travailleurs en deviennent la cible.
Situé en plein cœur du quartier d'affaire de la Part Dieu, le Modjo se trouve à l'emplacement idéal !
Afin de s'adapter à ce nouveau public, nous avons intégré de nouveaux usages. Pour se faire, nous nous sommes appuyés sur l'espace en temps que tel. Ainsi, nous avons mis à profit les 6 mètres de hauteur sous plafond. Cela nous a permis d'imaginer des espaces de travail individuel planqués, des zones de travail collectives et des salons en mezzanine.
Au Modjo, chacun est libre de moduler l'espace et de choisir la place qui lui convient tout en conservant le côté serviciel de la restauration.