FROM AN OFFICE SPACE TO A COSY COWORKING SPACE.
D'UN ESPACE TERTIAIRE A UN ESPACE DE COWORKING CHALEUREUX.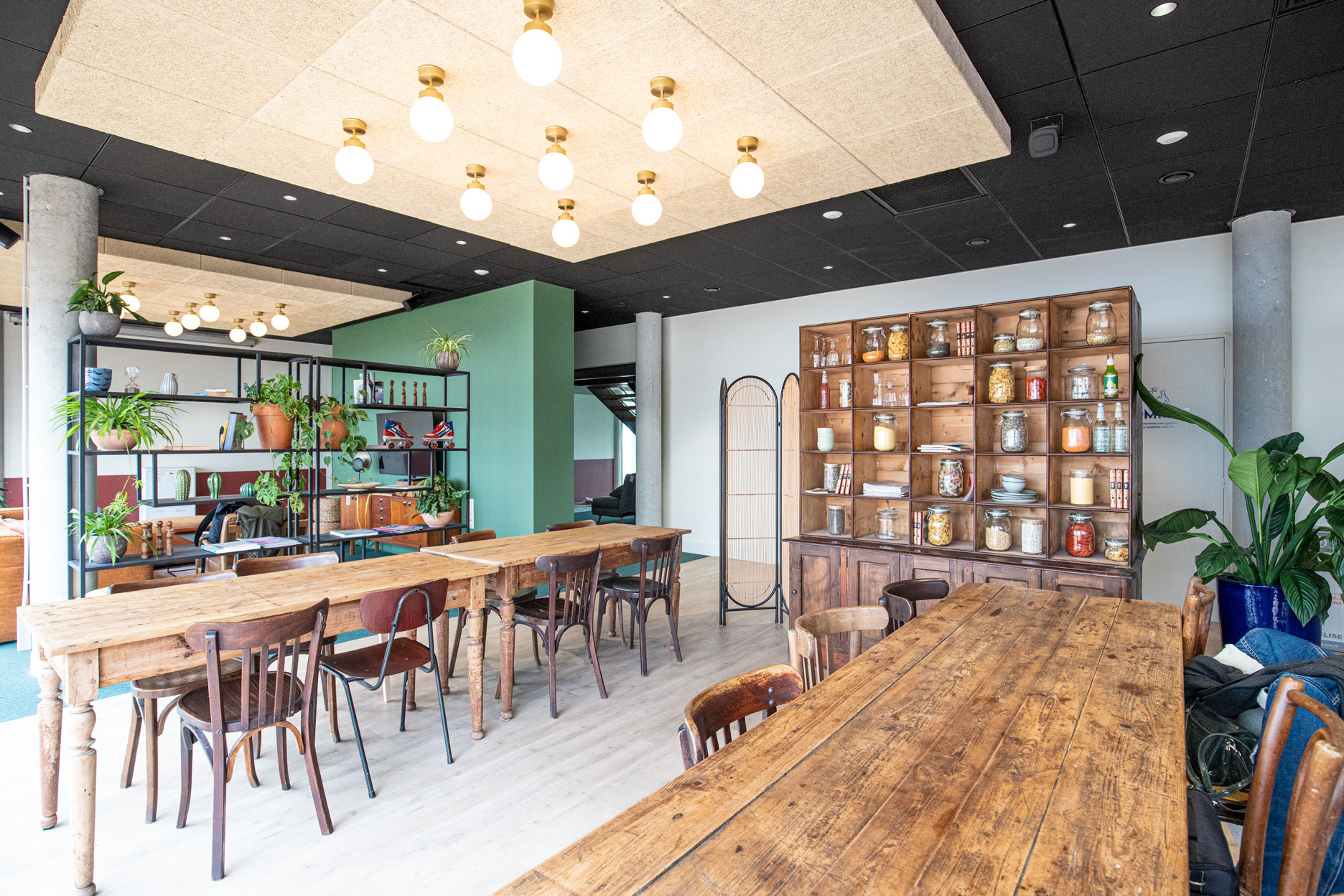 HEMERA'S GARDEN
Hemera's H logo in the shape of an arch made us think of Majorelle blue and its famous garden. We therefore decided to create a soul for this office building by bringing in vintage furniture and natural colours.
Le logo H de Hemera en forme d'arche nous a fait pensé au bleu Majorelle et à son fameux jardin. Nous avons donc pris le parti de créer une âme à ce bâtiment tertiaire en y apportant du mobiliers vintage et des teintes naturelles.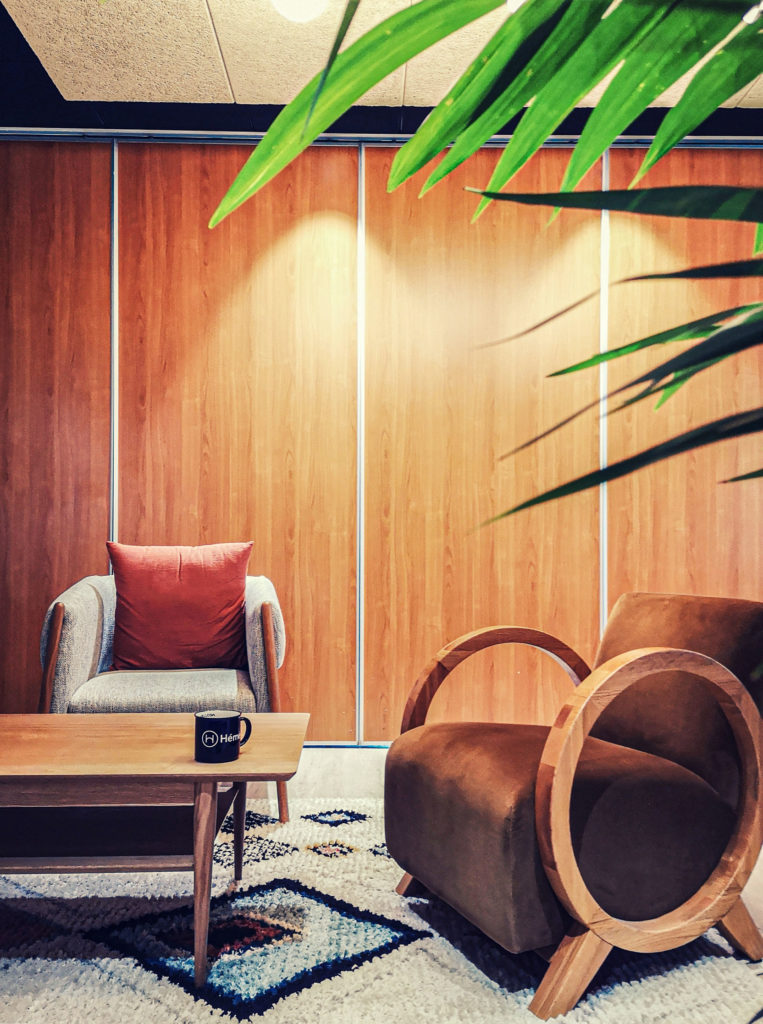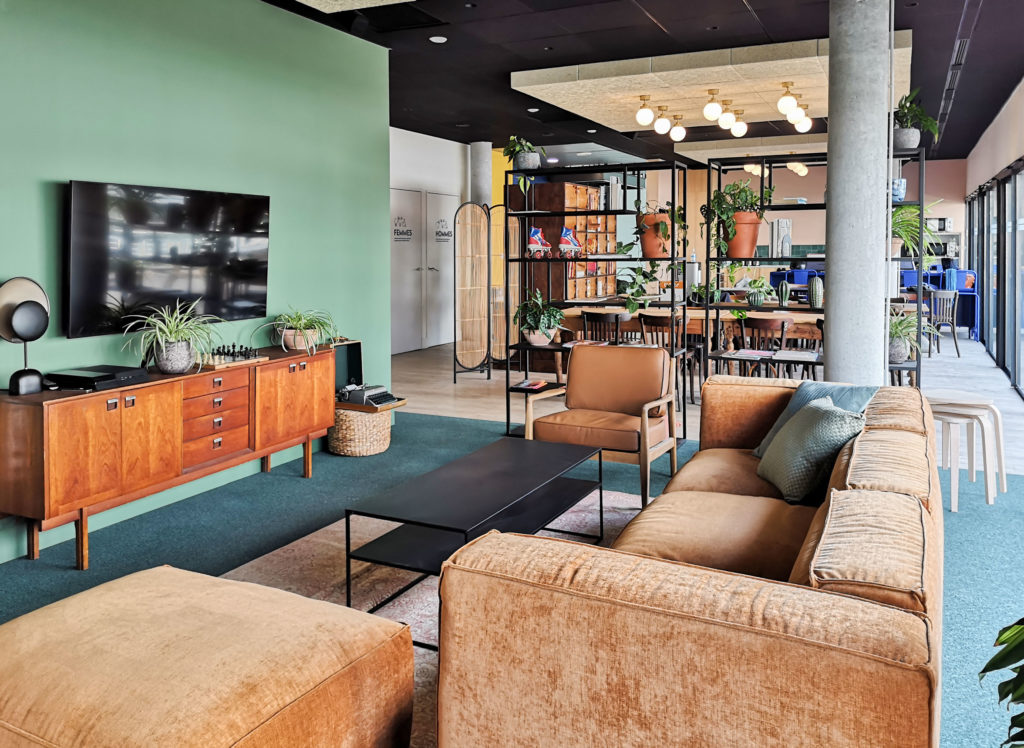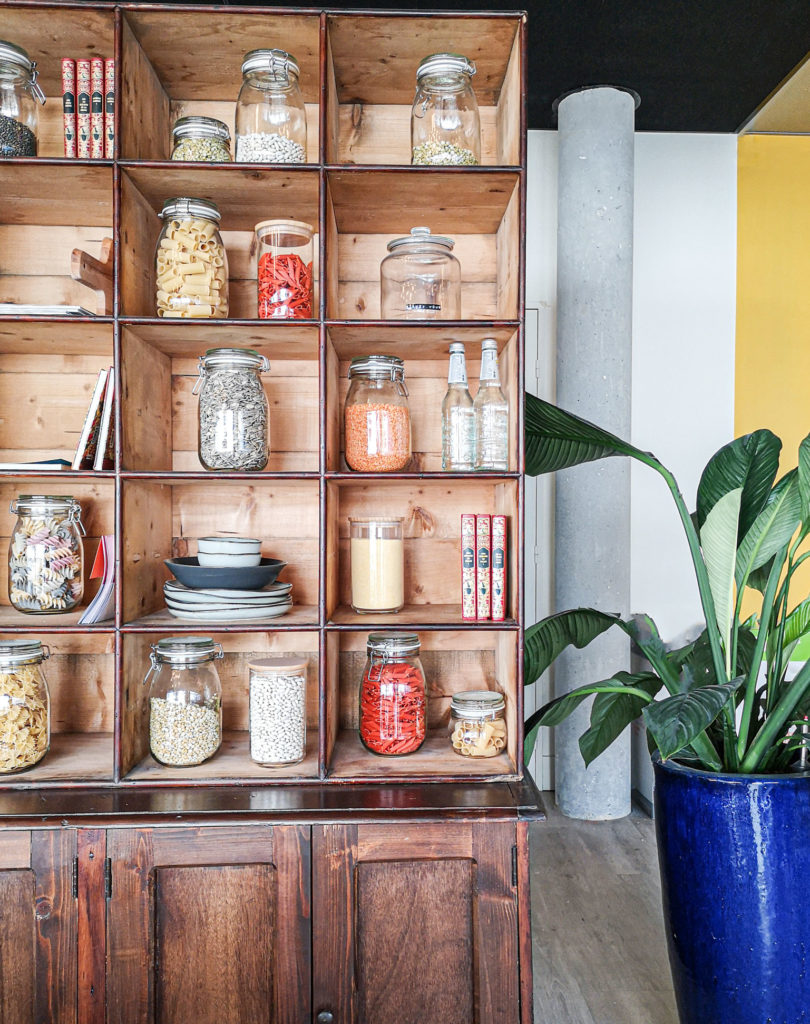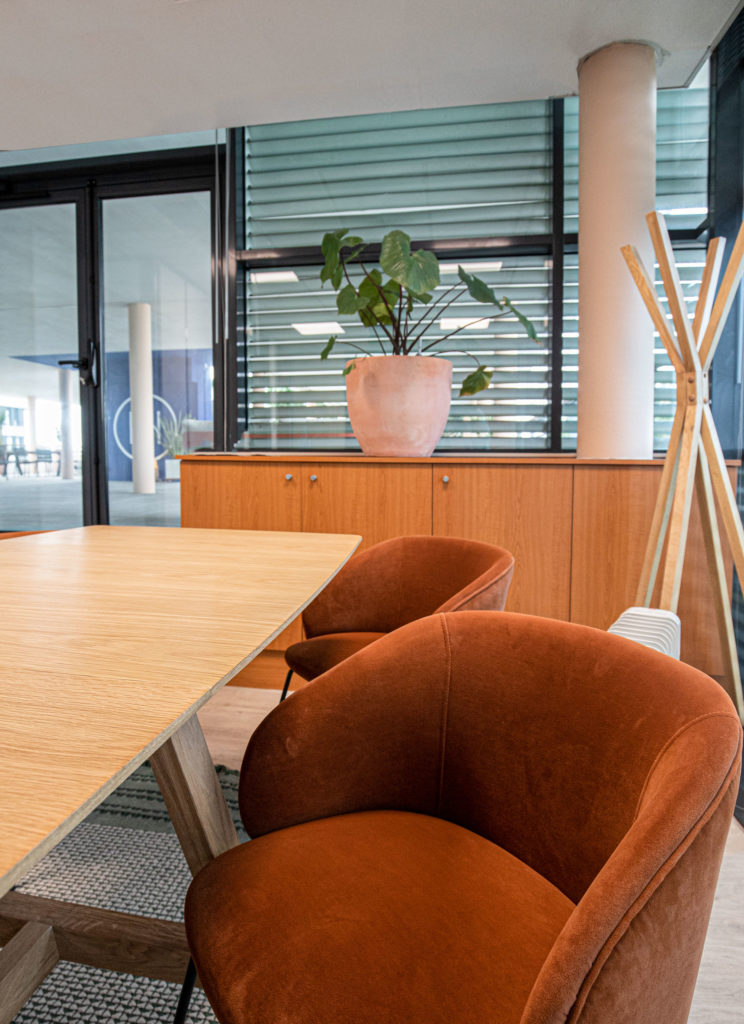 "MIX & MATCH : A mixture of furnitures and colours, vintage and contemporary, domestic and tertiary, to give the project depth.